A few words about us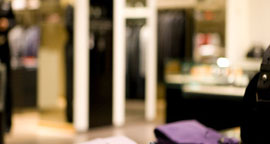 The Gold Coast International group established in the year 2005 in the Kingdom of Bahrain.
The Group is into Hospitality and Service industry. With the aim to deliver superior value to our customers, we operating in various business sectors: Travel and Tourism, Aviation Consultant services, Property consultancy and Property Management Services, Marketing Consultancy services, Representation of International companies in Bahrain.
Immigration Services to abroad. We belief that business should be built on pillars of Quality Care and Customer Satisfaction. Due to this principle, GCI group is fast emerging as a well recognized and rapidly growing leader in the industry.
Our Line Of Business
Our groups of professionals do not merely manage the process, we involve and deliver by individually and case-by-case customized services to our valuable clients and business associates. Our solutions by actively advising, implementing and managing it with professionalism. We are involved in the following business:
REAL ESTATE MARKETTING & PROPERTY MANAGEMENT
TRAVEL & TOURISM
MARKETING CONSULTANCY SERVICES.
BUSINESS SERVICES.
AVIATION SERVICES.
Vision
Vision and integrity are the two strong bases, which keep our company deep-rooted and we put into practice these philosophies in our day to day operation.
Corporate Mission
Gold Coast International Company is committed to provide our customer, the best quality service, integrity, value for money and a great deal of emphasis on providing the customer with a smooth, rewarding experience. It is always our aim to offer support, respect and a professional service they can be proud of. Each customer is treated carefully on an individual basis and every client can be assured of a quality service.